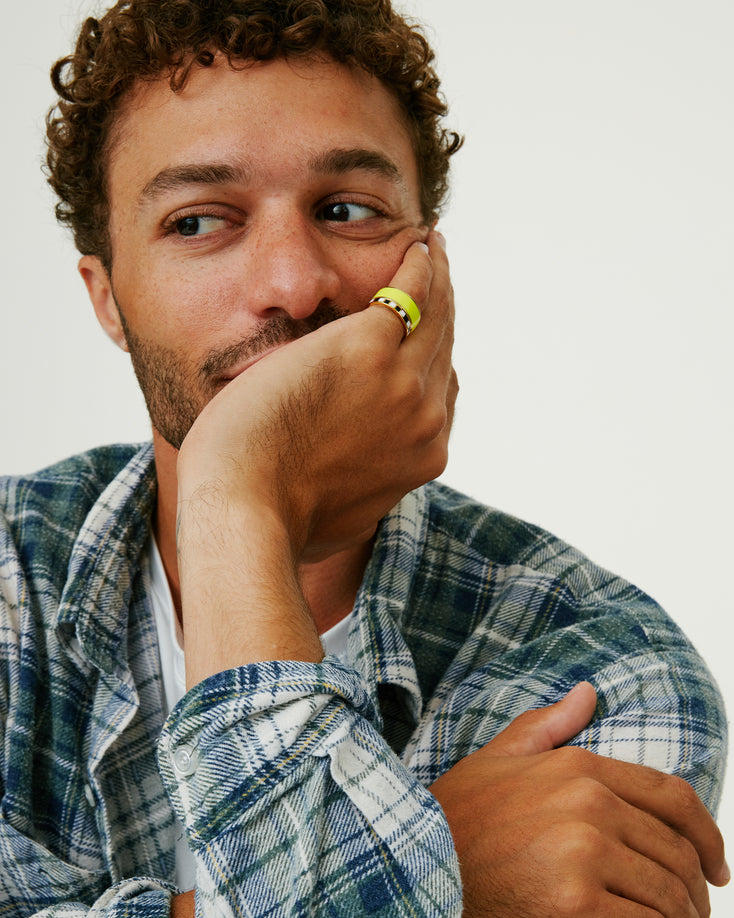 Sizing
Need help figuring it out?
The easiest way: check out our size guide
Here's some guidelines:
A standard 7" bracelet has a 2" inner diameter. Take a look at some of your existing bracelets that fit well, and measure with a tape measure or ruler. Under 7" may be a small, over may be a large. Just note that every wrist is different, and there is no real formula for this.
Resizing 
We do offer custom sizing on select styles for an additional $25 surcharge.

If you'd like to customize the size on your bracelet, please enter your new size request into the gift message field at checkout or email us at teamra@roxanneassoulin.com.

Reminder, all custom sizing along with customization are final sale.

Custom orders may take 2-3 weeks to receive.
Extenders
The good news!
All styles with a button closure can be lengthened with the help of our 2" extenders. This gives you the versatility to layer necklaces, turn a bracelet into an anklet, and hook them all up together to make your own concoction ;)

Extenders are sold in pairs and you can find out more here.